Front Sidewalk Construction
Construction Update (Thursday, October 21):
Work on the front sidewalk is continuing. The library building will be closed. Staff can assist you at the Bay Street  garage door.
Please remember that you can pick-up and return materials at the library garage door, located on Bay Street.
Hours are Monday through Thursday 9am-7pm, Friday 9am-5:30pm and Saturday 9am-1pm. No after hours drop offs.
Stay tuned to our website and social media accounts for the latest updates.
From September through November, two non-perishable items can be used to replace your Library card or five non-perishable items can be used to pay fines up to $5. Each item brought in counts as $1 towards current fines. Food items must be in good condition, non-perishable and within "2022 use-by" dates. This program cannot be used for payment of lost or damaged items or other miscellaneous charges.
Important Information
The Chippewa Falls Public Library is providing in-person services. The health and safety of the community, visitors, and staff is critical. We will keep a close eye on COVID-19 case numbers in Chippewa County and listen to advice from the Chippewa County Public Health Department as we slowly phase in additional services.
Open hours will be:  
Monday through Thursday 9am-7pm
Friday 9am-5:30
Saturday 9am-1pm
6 ft. social distancing while in the library will be maintained.
No in-person programming inside the building will be offered at this time.
The meeting rooms are closed for use.
The library staff appreciates your cooperation.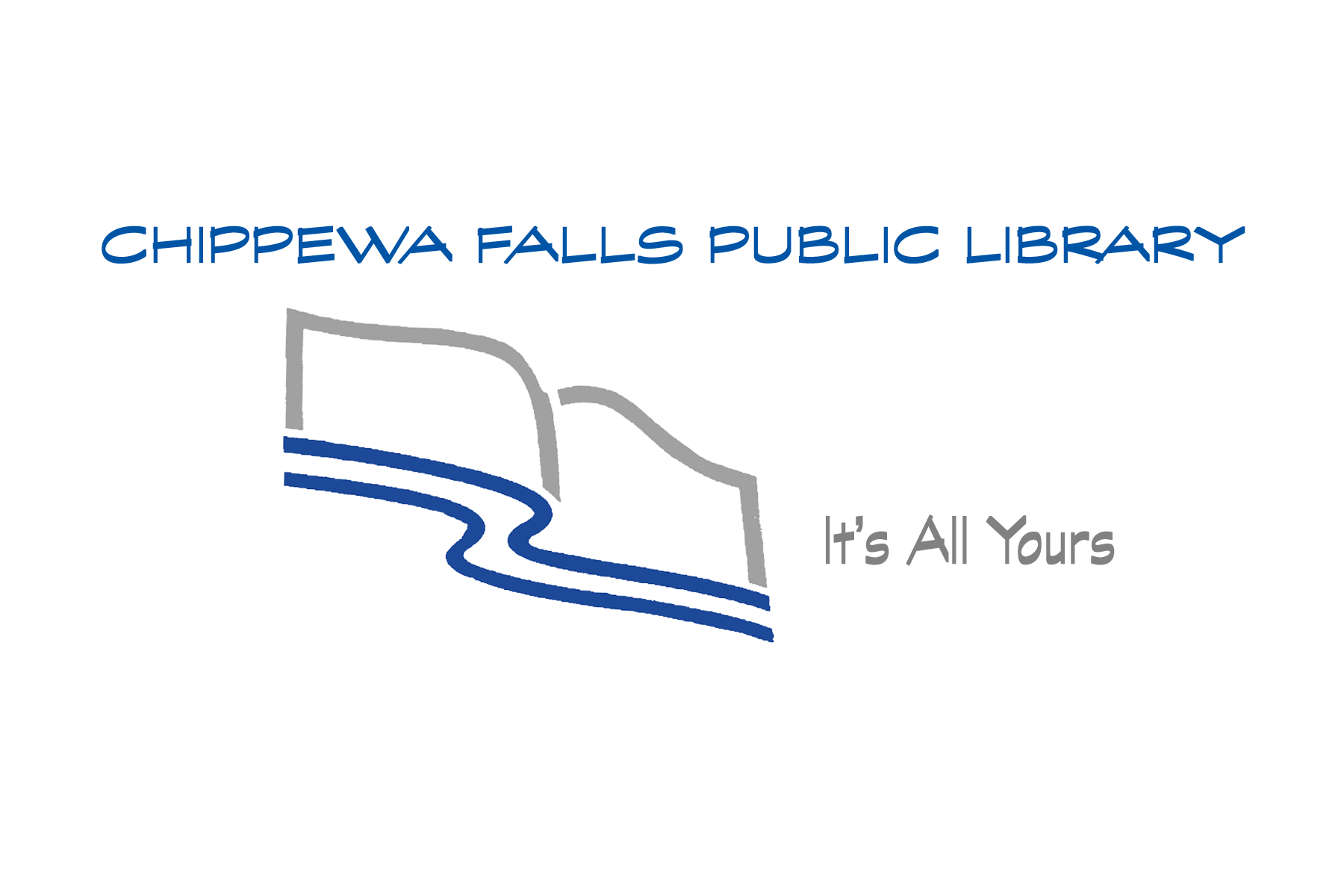 School Year Hours Labor Day through Memorial Day
Monday 9:00 am - 7:00 pm
Tuesday 9:00 am - 7:00 pm
Wednesday 9:00 am - 7:00 pm
Thursday 9:00 am - 7:00 pm
Friday 9:00 am - 5:30 pm
Saturday 9:00 am - 1:00 pm
Sunday CLOSED